Debuting in August 2021, Uniworld is launching 2 new itineraries and destinations with Luxury Train Travel in Europe.
The two cruise, land, and train packages will travel through Italy, Switzerland, Austria, and Slovenia.
Explore a variety of destinations across several countries in one journey, combining major cities with little-known destinations.
BOOK YOUR 2021 RIVER CRUISE + LAND + TRAIN TRIP IN EUROPE TODAY
FOR YOUR FIRST CHOICE OF DATES
Limited Capacity on these one-of-a-kind, luxury journeys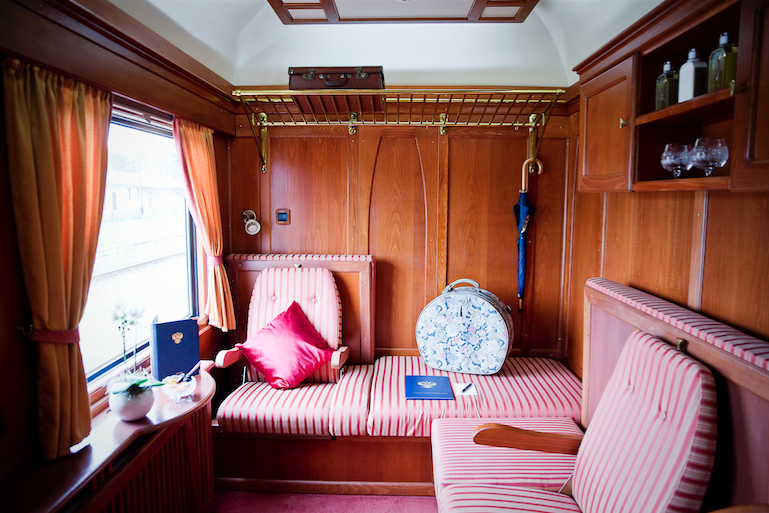 Like river cruising, luxury train travel is an opportunity to bring guests to the heart of Europe and with a view that changes daily. Train travel is experiencing a renaissance and combining luxury train travel with Uniworld's exquisite river cruises gives travelers who love Uniworld the opportunity to broaden your travel experience and explore new destinations Uniworld river cruises can't reach.
THE 2 NEW ITINERARIES INCLUDE:
14-day Cruise & Rail: Milan, Venice & the Swiss Alps that starts with a land portion in Milan, a 7-day, round-trip cruise from Venice on Uniworld's S.S. La Venezia and ends with a train trip to Zurich
Only 3 departures in 2021!
July 30, August 6, October 22
Prices starting at $10,000 USD/ $16,529 CAN
12-day Cruise & Rail: Venice & the Swiss Alps starting with a train trip from the Zurich to Venice and then a 7-day, round-trip cruise from Venice on Uniworld's S.S. La Venezia
2021 departures:
August 1, August 4, August 8, August 11, October 24, October 27,
Prices starting at $9,999 USD / $15,129 CAN
Both itineraries provide guests the new opportunity to travel onboard the luxury train as it runs along Lake Zurich, stopping in destinations such as the medieval town of Lienz, the picturesque Lake Bled with a Pletna rowing trip to Bled Island, and a tour of the capital of Slovenia, Ljubljana.
Excursion highlights include detraining for a visit to Gutenberg Castle in the town of Balzers, Liechtenstein and enjoying an evening with a private concert in the caves of Postojna.
ALL INCLUSIVE LUXURY RIVER + RAIL
Just like the Uniworld experience, the train journeys are five-star and all-inclusive including all transfers, meals, drinks, excursions and gratuities, and all accommodations include a private in-suite bathroom.
The itineraries were created with sustainable tourism in mind, seeking to impact the destinations positively by bringing guests to eat at local restaurants and experience hidden-gem villages in addition to the popular cities.
ABOUT UNIWORLD BOUTIQUE RIVER CRUISE COLLECTION
Uniworld Boutique River Cruise Collection—the world's most luxurious all-inclusive river cruise line - features luxurious ships with an average capacity of 130 guests, exclusive excursions, gourmet cuisine, and one of the highest staff-to-guest-ratio in the river cruise industry. Uniworld offers truly all-inclusive itineraries in Europe, as well as voyages in Russia, China, Vietnam and Cambodia, India, Peru and Egypt—a total of 25 rivers in 25 countries worldwide. Uniworld is a member of The Travel Corporation (TTC) family of companies, which is celebrating its 100th anniversary in 2020.
ABOUT GOLDEN EAGLE LUXURY TRAINS
Golden Eagle Luxury Trains is renowned for operating some of the world's most pioneering rail journeys over the last 30 years. Our Voyages of a Lifetime by Private Train™ in 2020/21 operate worldwide through Russia, Central and Eastern Europe, Mongolia, China, Central Asia and India, on board a selection of the world's leading luxury private trains. We offer our guests first-class customer service, a romantic exploration of the world's most remarkable sites and a room with a view that constantly changes. Aboard our luxury trains you can expect welcoming cabins, fine dining and elegant surroundings - no matter where you choose to explore.
Offer by uniworld